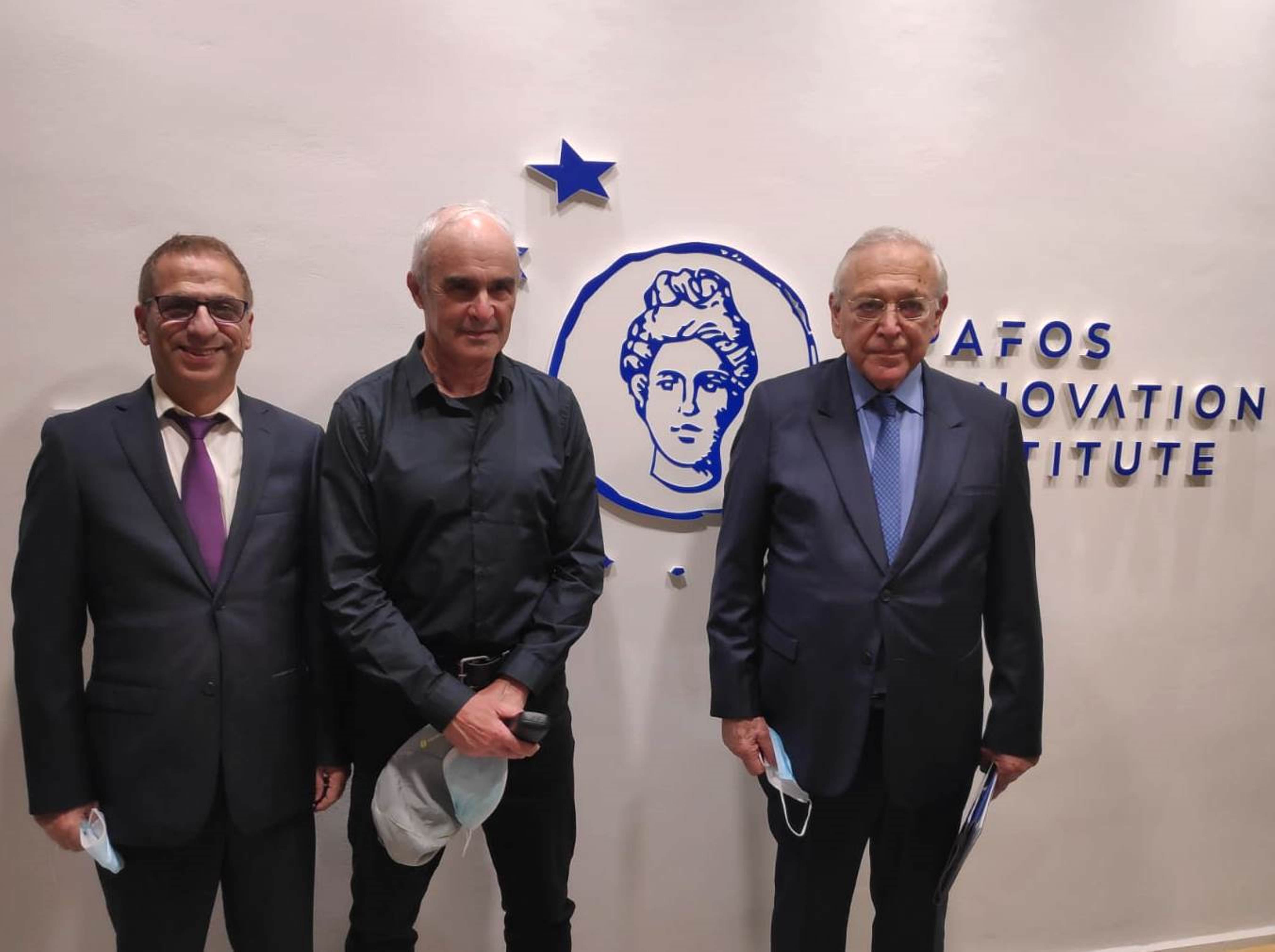 05-11-2020
The Pafos Innovation Institute (PII) for higher education
This past weekend Migal took part in the inauguration of the PII - Pafos Innovation Institute, in the city of Paphos in Cyprus.
This was attended by the President of Cyprus, the President of Israel Ruby Rivlin and the Minister of Higher Education and Water, Zeev Elkin, as well as senior representatives of the government, academia and diplomatic staff in Cyprus including the Minister of Education, the Minister of the Interior, and the Minister of Research and Innovation of Cyprus; Ambassadors of Israel and the United States in Cyprus, members of parliament, mayors, heads of universities and leading businessmen.
The Migal Research Institute was attended by - CEO David Zigdon, and senior researcher Prof. Michael (Iggy) Litaur, who will lead the academic and the scientific aspects of the Integrative Water Management Program for postgraduate degrees: MBA MA and will be managed by IDC, in collaboration with other leading institutions and researchers from the Middle East and the world.
MIGAL Galilee Research Institute Ltd is a regional R&D center of the Israeli Science and Technology Ministry owned by the Galilee Development Company ltd. An internationally-recognized multi-disciplinary applied research institute, MIGAL specializes in biotechnology and computer sciences, plant science, precision agriculture and environmental sciences, together with food, nutrition and health. Recognized as a powerhouse of applied research, for forty years MIGAL has cooperated closely with industry leaders, innovative startups, and technological accelerators. MIGALs' employees include 90 PhDs and 190 researchers distributed across 44 research groups, operating as an innovative research ecosystem that encourages collaboration across scientific, industrial, agricultural, academic and technological specialties.
The Institute in Cyprus will be a center for regional cooperation, based on innovation and applied research, with the aim of creating a bridge between the peoples in the region and will focus on significant challenges common to Eastern Mediterranean countries, where they will study for graduate degrees include water, food security, energy, digital production, innovative management and more.
For more information, please see the The Pafos Innovation Institute (PII) website