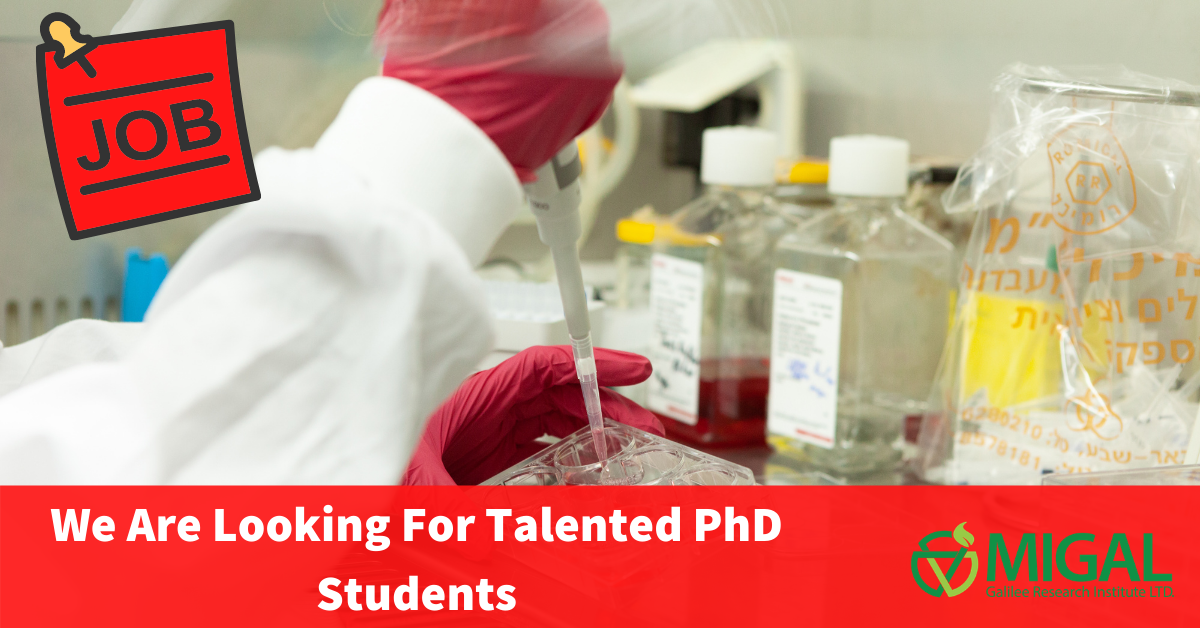 25-05-2021
The lab of Dr. Andrea Szuchman-Sapir is looking for talented PhD students for an exciting project combining cellular biology, electrophysiology, and biochemistry. The projects aim towards the understanding of signaling mechanisms regulating microvascular physiological function in cardiovascular related diseases. 
The projects are collaborated with medical centers.
The lab is located at MIGAL laboratories in the Upper Galilee. 
  
For more information about the lab please visit:
https://www.migal.org.il/en/Andrea-Szuchman-Sapir
We are looking for PhD students with a background in one or more of the following: Biochemistry, Molecular biology, Physiology, or Biotechnology. 
Candidate should have great communication skills, devoted, motivated, and enthusiastic about science.
Successful candidates will be granted with 4 years scholarship, starting October 2021.
Please send your CV and application to andreas@migal.org.il