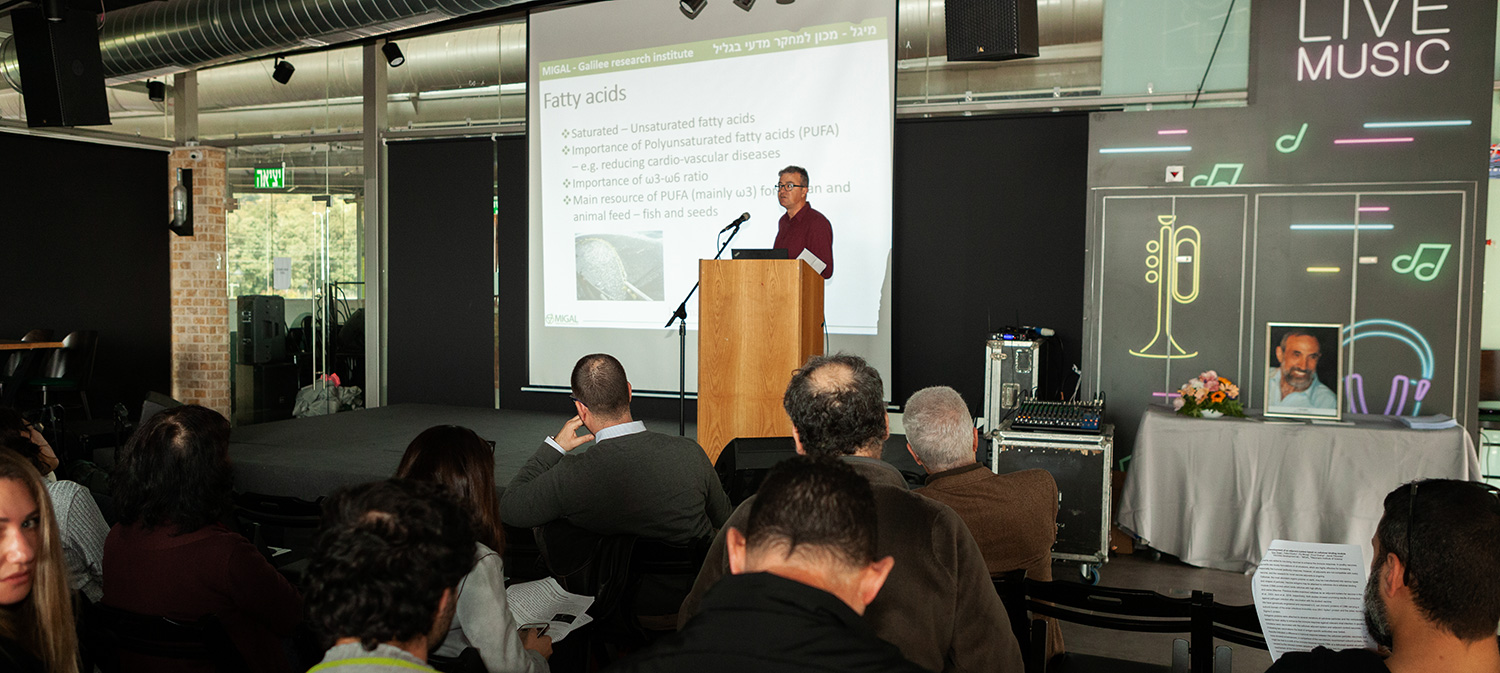 Location
Galilion Hotel in the Upper Galilee region
Once a year, for the last 16 years, we gather to present the institute's achievements and innovations in a conference named after Jacob Arzi, MIGAL's late CEO who served for 19 years and passed away in 2009, leaving us his legacy of excellence and professionalism.
Most of the speakers at this exciting event are students from our research groups. This is an opportunity for them  to present their work and for the MIGAL research community to be informed and discuss key scientific issues, make suggestions and offer collaborations.
This year, the conference was held in the Galilion Hotel in the Upper Galilee region, not far from the institute, on the 27th of February, days before the Coronavirus crisis began in Israel. 
Some 35 lectures were given at the summit, including by President of Tel-Hai College Prof. Yossi Mekori, who was our keynote speaker. Many new, original and groundbreaking findings were revealed. They will be published in scientific literature and implemented in Biotech and Aggrotech projects in the near future.